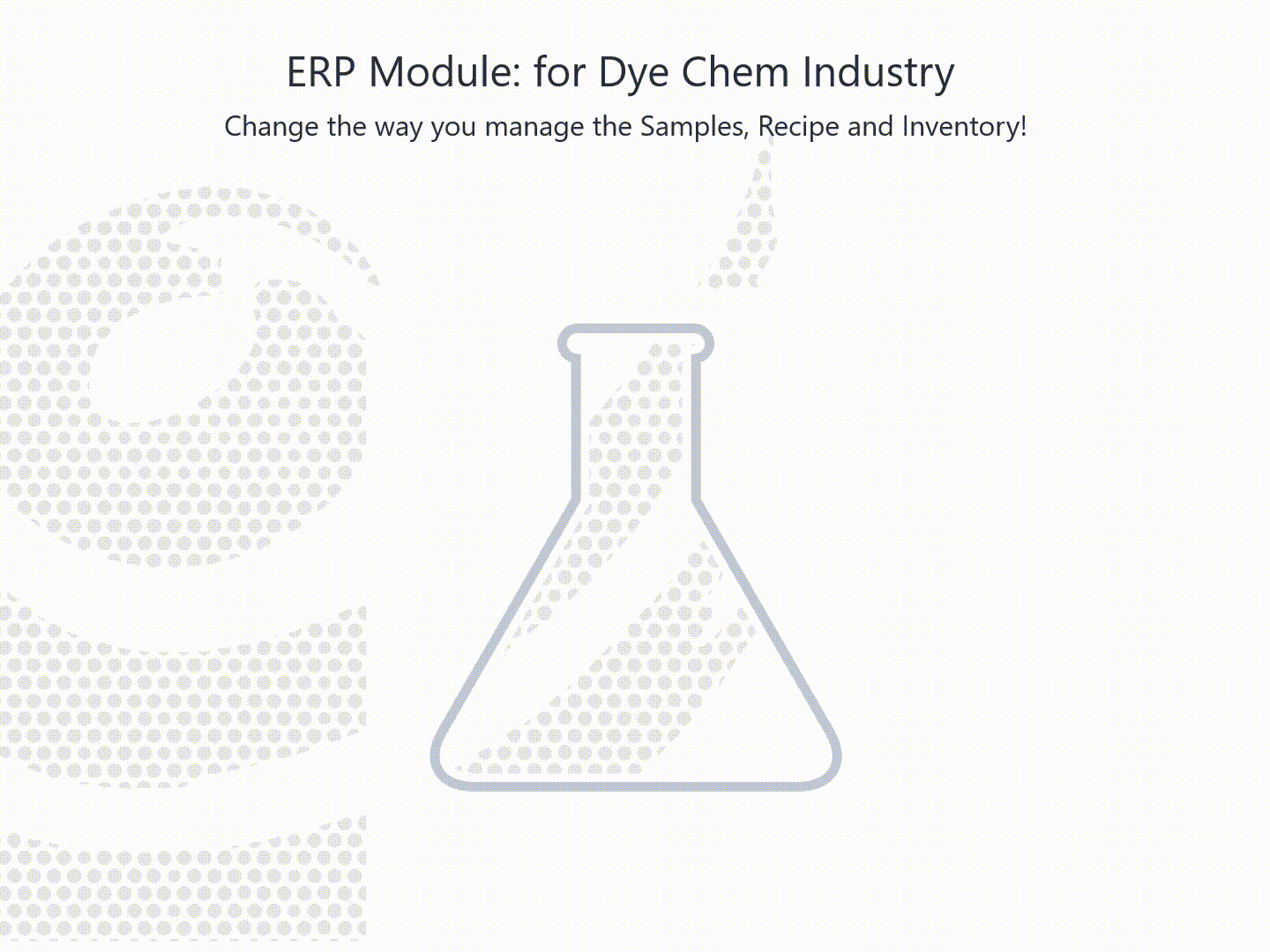 Change the way you manage the Samples, Recipe and Inventory!
Companies in the industry of Chemicals like Dye chem, Paints & Intermediaries face challenges in managing the recipes of the products they supply. Even the consumption of raw material changes each time based on reaction process. This requires BOM which allows fluctuation and consumption of raw material and production of finished goods.
The whole chemical industry works based on yield, concentration or purity of the chemicals used or produced. The costing changes dynamically based on these parameters of same item. So they need inventory management with not only quantity for each item, but also batch-wise quality parameters with price.
Given samples play an important role in deciding the quality of chemical, most of orders are based on sample provided. This create requirement to manage the samples and their recipes. The raw material cost (RMC) may change for each sample if you customize your standard products as per customer requirement. Fluctuating raw material prices may make it difficult to quote for old samples if client inquiries.
Problems of Dye Chem Industry
Fluctuation in Raw Material used in Production
Manage inventory with yield, concentration, purity and packaging details
Calculate the valuation of each batch based on consumption of raw materials
Maintain samples log as orders are based on samples provided
Track samples delivery and Follow-up on samples status
Calculate RMC of samples based on change in raw material pricing
Software Solution for Dye Chem Industry
To overcome these challenges, we designed special module for chemical industry which allows you to increase your operational efficiency and management.
Define standards in BOM and compare it with actual consumption in each work order.
Manage batch-wise inventory with details of yield, concentration, purity, and packaging.
Manage blending of raw materials and calculate valuation rate based on consumption.
Samples database with details of recipe and Spectro report attachment.
Automated emails for sample status follow-up. Dynamically calculate Raw Material Cost for samples from recipe created by Lab department.